BioSUNmulant
The BioSUNmulant project (FACCE- SURPLUS, 2020-2023) creates an integrated value chain of sunflower biomass by monitoring the entire process from plant selection and cultivation, biomass collection, transformation, up to the formulation of bioactive extracts and testing in the field. In order to progress our knowledge of bioactivity, which helps improve product development and application, the bioactive ingredient(s) are chemically purified and their physicochemical properties analyzed. The bioactive extracts are valorized as innovative and ecologically-friendly agricultural products. In addition, we validate fibres extracted from sunflower biomass as a natural material source, generating economic values with a lower environmental footprint.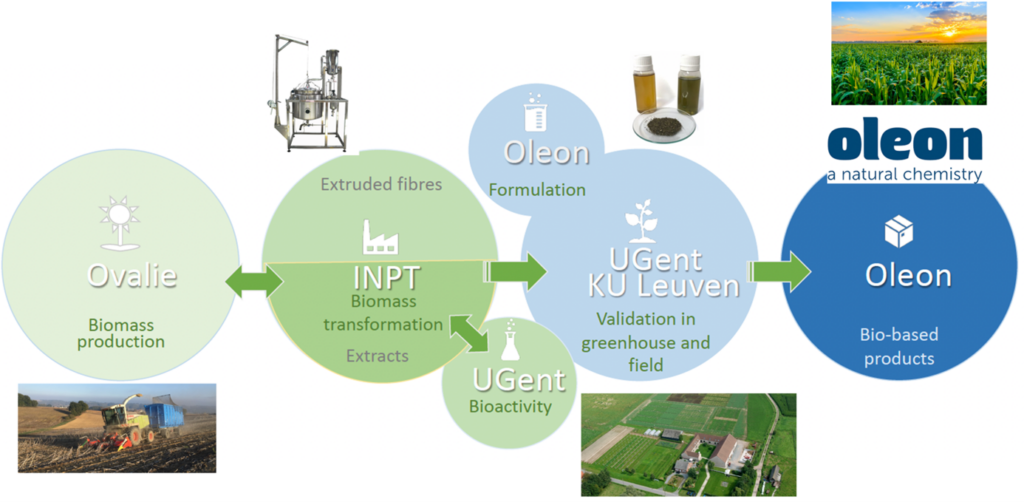 The project's outcome is an integrated value chain for sunflower biomass by-product, taking into account economic, environmental and societal impact, contributing to the sustainable development goals set by the UN. The project will disseminate results among academia, industries, and policymakers through communication tools such as conferences, workshops, manual and university classes. We aspire to promote novel biomass (by-products) utilization strategies in the EU, creating new directions for the bio-economy.
PhD project Jing Li
Jing is developing bioassays for sunflower bark extract analysis and performs purification of the bioactive ingredients.